Have you joined the Inspirational Regency Readers group (on Facebook)? It's a welcoming group where members share a love of Jane Austen, Georgette Heyer, and other clean or inspirational Regency romances. We talk about favorite adaptations and places we long to travel, play games, and offer giveaways.
And now is the perfect time to join as we get ready to kick off our new May Madness Cover Art Bracket Challenge. Join us to vote on your favorite book covers, chat with fellow-readers, discover new-to-you Regency novels, and maybe even win a prize.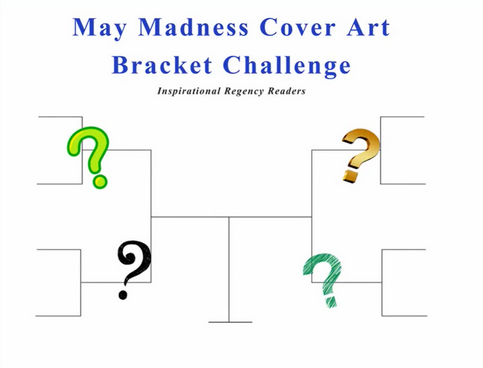 Participating authors include: Sarah Ladd, Carolyn Miller, Regina Scott, Erica Vetsch, Abigail Wilson, Michelle Griep, Kristi Ann Hunter, Shannon Winslow, Camille Elliot, Jessica Nelson, Alissa Baxter, Susanne Dietze, Lorri Dudley, Melanie Dickerson, and me, Julie Klassen.
The challenge begins May 3rd, but you can join us at any time. Hope to see you!