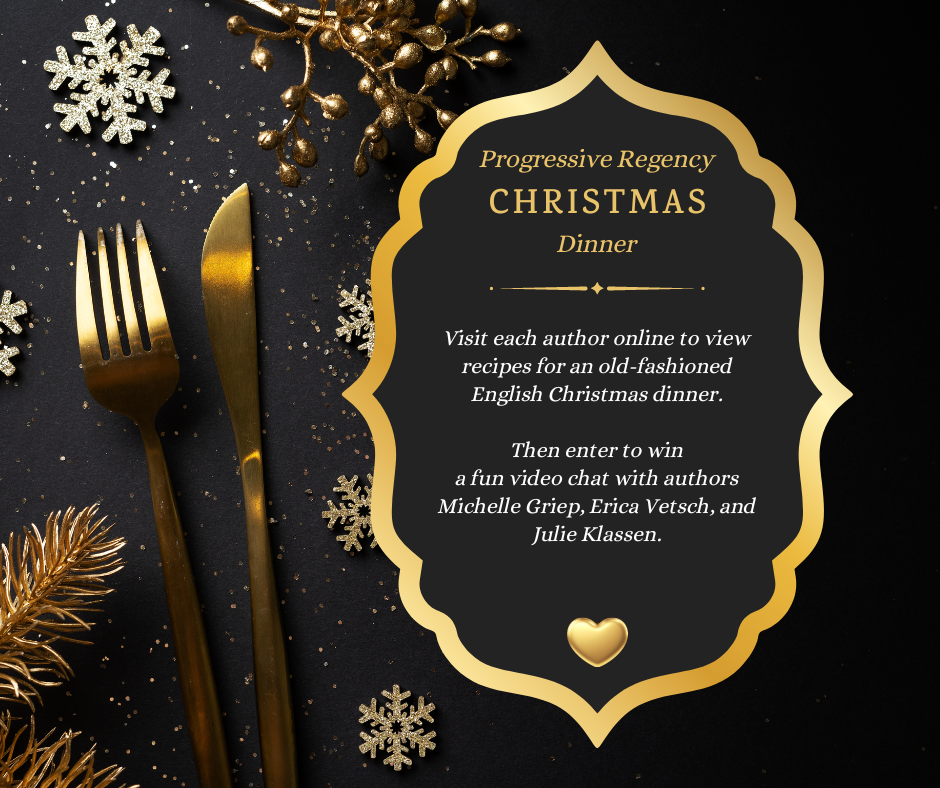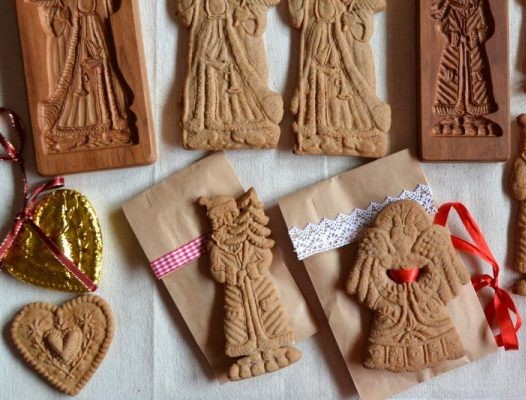 Gingerbread has a fascinating history dating back to the Ancient Greeks. Ginger has long been valued for its warm, spicy taste and for its soothing effects on the stomach (lemon-ginger tea anyone?). Gingerbread cookies (biscuits) shaped like animals, kings, and queens have been popular at European fairs since Medieval times (the treat then called "fairings").
Gingerbread men are first attributed to Queen Elizabeth I, who is said to have commissioned gingerbread figures made to resemble her dinner guests and suitors. (Watch a fun(ny) video about that here.)
According to "A Short History of Gingerbread" by Sam Bilton:
Given gingerbread's connection to festive occasions like fairs it is perhaps not surprising that it should eventually become associated with Christmas. The future Queen Victoria even gave her beloved King Charles Spaniel, Dash, 'two bits of gingerbread surrounded with branches of holly and candles' for Christmas in 1833. Prince Albert – the queen's consort – would dress up as Saint Nicholas and give his children gingerbread and apples for being good during the year."

(You can read more of Ms. Bilton's interesting (and beautifully designed) article on the English Heritage site.)
And here's a Regency-esque video you might enjoy: Make Your Own 1824 English Gingerbread.
---
Nowadays, gingerbread—whether cut into shapes, pressed in molds, made into houses, or served as a cake—is a popular Christmas dessert in many parts of the world. So here is a modern recipe to try. (For more details, or to toggle from US to metric measurements, visit the Dinner Then Dessert website.)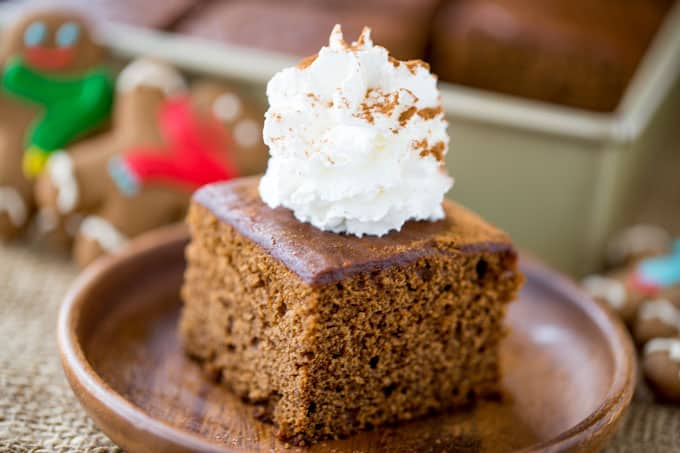 Classic Gingerbread Cake
by Sabrina Snyder, Dinner Then Dessert
1/2 cup white sugar
1/2 cup butter
1 egg
1 cup unsulphured molasses
2 1/2 cups all-purpose flour
1 1/2 teaspoons baking soda
2 teaspoons ground cinnamon
2 teaspoons ground ginger
1 teaspoon ground cloves
1/2 teaspoon salt
1/2 cup applesauce (optional, but will add to moistness of cake)
1 cup hot water
Preheat oven to 350 degrees.
Butter and flour or use baking spray with a 9 inch square pan.
In a stand mixer, cream together the sugar and butter until lightened in color and fluffy.
Beat in the egg, and mix in the molasses until fully combined.
Add in the flour, baking soda, salt, cinnamon, ginger, and cloves until just combined.
With a whisk, add in the hot water and applesauce (using the stand mixer would make a mess with the water and pouring in the water slowly would cause the flour to over-mix).
Bake for 40-45 minutes in the preheated oven until the cake springs back up when touched or a knife comes out clean.
---
And finally, now that you've reached the last course in our Progressive Regency Christmas Dinner, enter below for a chance to win a fun "Tea and Books" online chat with a few other readers and the hosts of Inspirational Regency Readers: Erica Vetsch, Michelle Griep, and me, Julie Klassen.
a Rafflecopter giveaway
If you have any trouble with the entry point above, go directly to Rafflecopter HERE. Thank you!