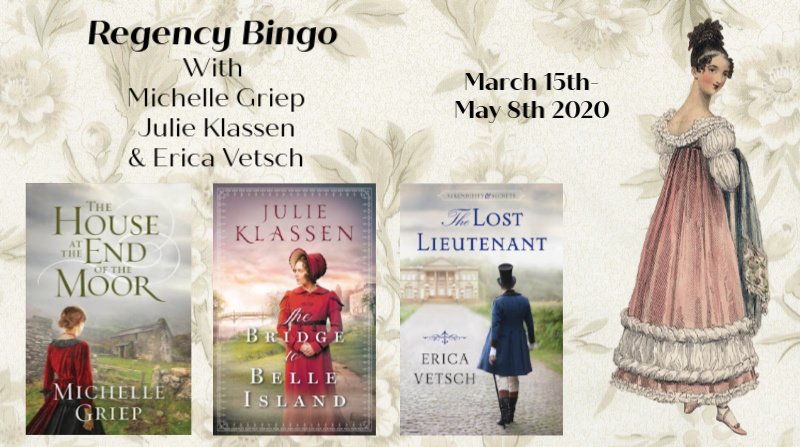 I hope you will join Michelle Griep, Erica Vetsch, and me for Regency Bingo. You'll learn some unique Regency terms and have a chance to win some great prizes like Amazon or Barnes & Noble gift cards and, you guessed it, BOOKS!
Here's a video explaining how to play, deadlines, and what you can win:
The video goes by pretty fast, so here is the word list once more: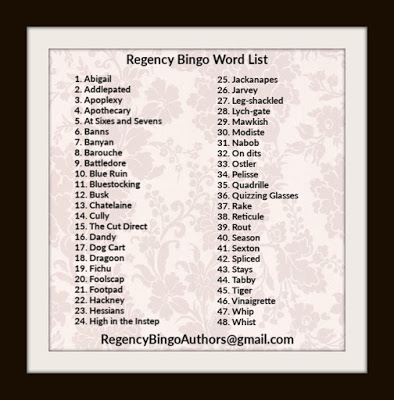 Email your choice of 16 of these words to [email protected] (Remember to include your first and last name as well!) before March 31st.
Three times per week, we'll post a video in the Regency Bingo 2020 Facebook group. Click here to join!
Watch the videos, check the drawn words against your list, and if you're the first one to get all sixteen of your words drawn, you have a bingo! You'll email [email protected] to see if you've won!
In these uncertain times, it will be fun to spend some time together—online, anyway! I hope you will join us.