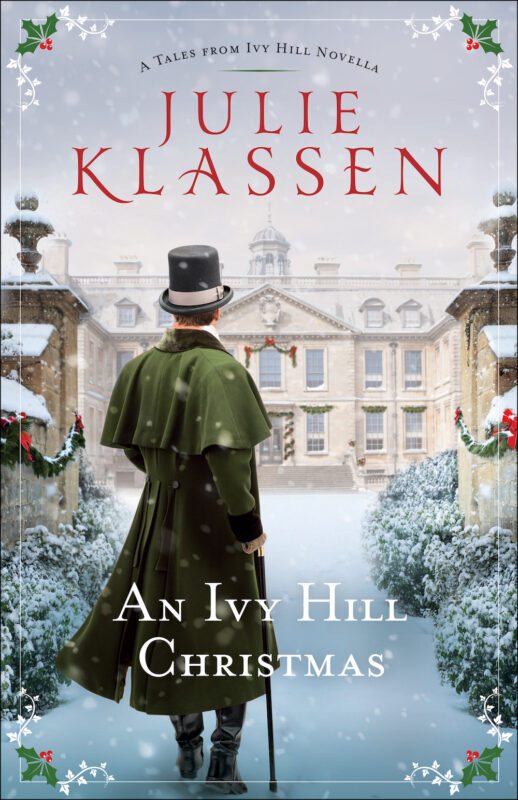 Spend a festive Christmas in the English village of Ivy Hill, as divine hope, friendship, and unexpected romance change the heart of one determined bachelor . . .
Order Now!
About the Book
Richard Brockwell, the younger son of Ivy Hill's most prominent family, hasn't been home for Christmas in years. He prefers to live in the London townhouse, far away from Brockwell Court, the old family secret that haunts him, and the shadows of his past mistakes. But then his mother threatens to stop funding his carefree life—unless he comes home for Christmas. Out of options, he sets out for Ivy Hill, planning to be back on a coach bound for London and his unencumbered bachelor life as soon as the festivities are over.
But Christmas in the country presents startling surprises, including encounters with an orphaned apprentice, the first love he disappointed years ago, and Arabella Awdry, a young lady who is far more appealing than he recalled . . . and determined to have nothing to do with him.
Will Christmastime in Ivy Hill, with its village charm, kissing boughs, and joyous songs, work its magic in his heart . . . and hers as well?
"Klassen (The Bride of Ivy Green) returns to Ivy Hill, England, for this charming stand-alone Christmas romance. This feel-good tale of love and redemption will delight Klassen's fans and new readers alike."
—Publishers Weekly
Other Books in "Tales from Ivy Hill"