If you live near enough, please join me for a release party to celebrate my new novel, Shadows of Swanford Abbey. I will be giving a talk about the book and answering questions, followed by a signing.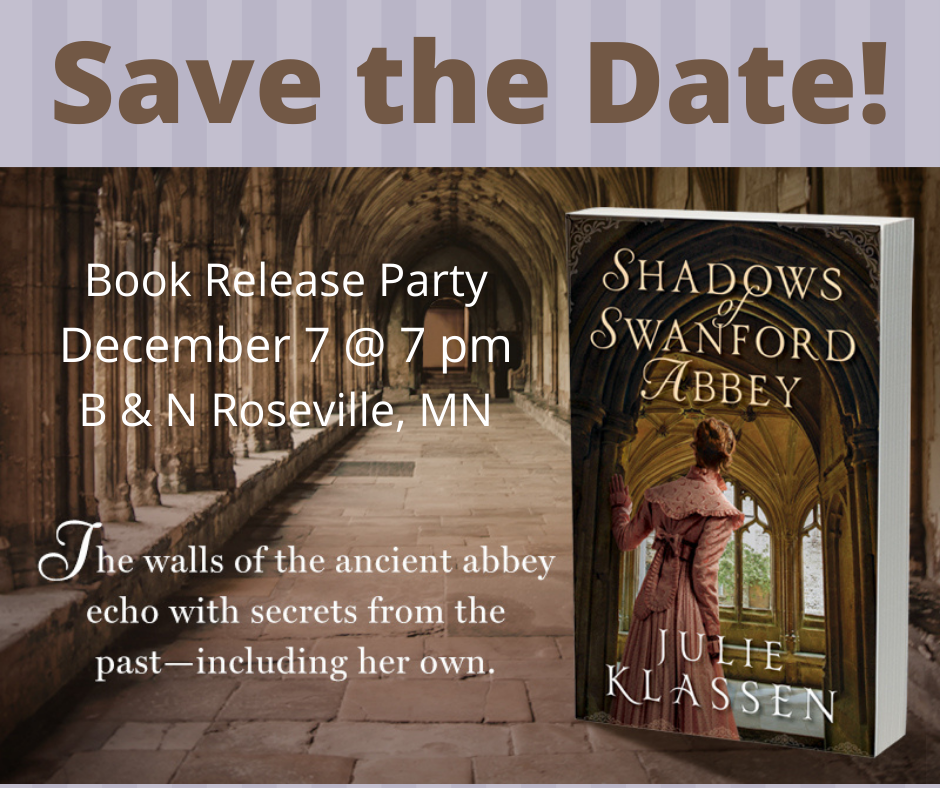 Tuesday, December 7th @ 7 pm
Barnes & Noble, Har Mar Mall
2100 Snelling Ave. N., Roseville, MN 55126
(651) 639-9256
If you live too far away, feel free to call the store and order a book for me to sign that night, and the store will happily mail it to you!